For every family a home, and for every home a garden to feed body and soul.
That was Arturo Soria's motto for the Linear City, his bold urban vision for a Madrid about to embark on the twentieth century.
The proposal was for parallel ribbons of development on either side of a grand central boulevard, each divided into successive urban sectors with their own specific function. On a smaller scale, Colonia Iturbe or Colonia Madrid Moderna was a precursor to this radical model for urban design, an oasis of single-family homes designed first and foremost to offer a healthy lifestyle in a green and wholesome environment.
Today, this idea seems more relevant than ever.
.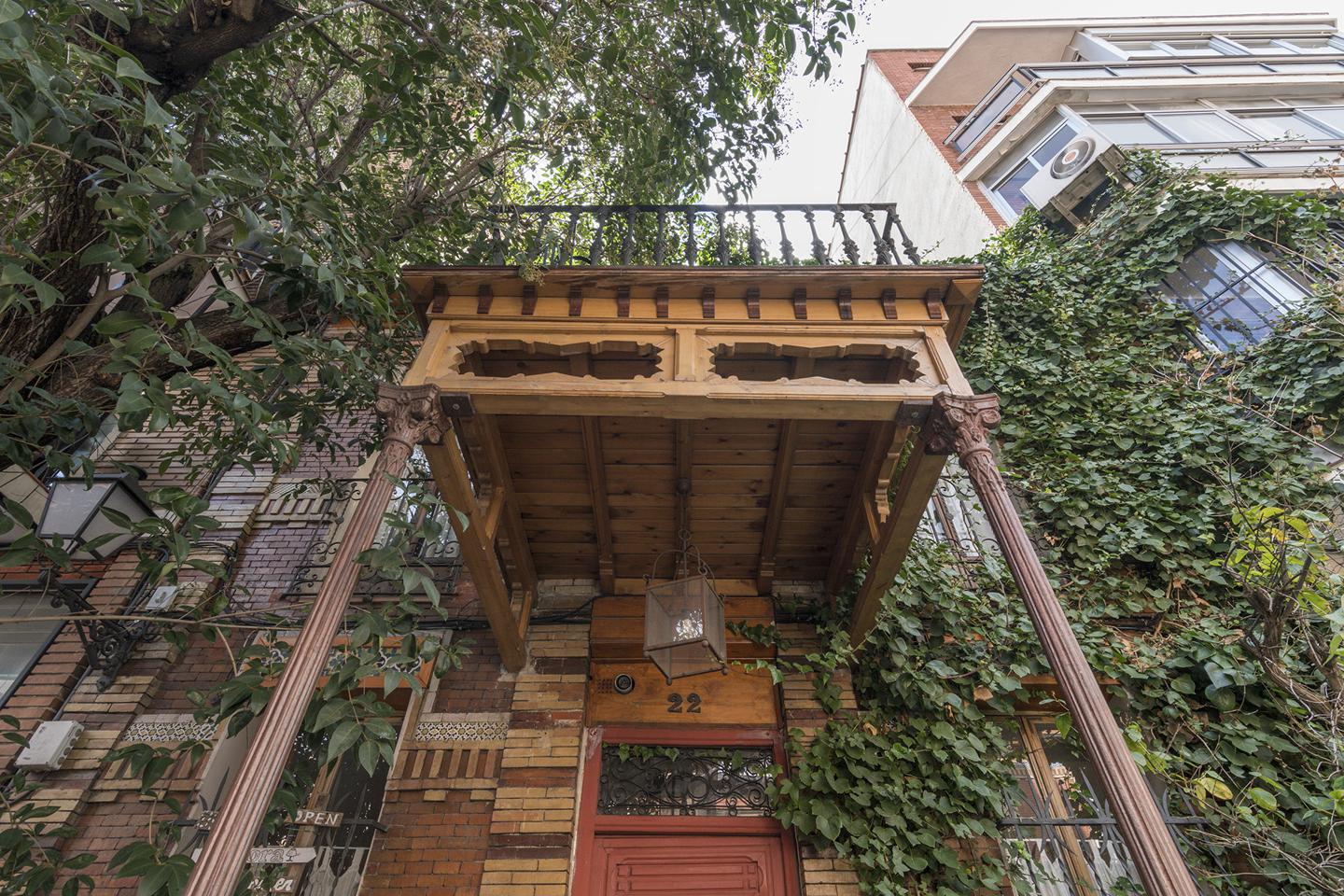 Colonia Iturbe
"A wonderful piece of Madrid's heritage, a place surrounded by nature, with the atmosphere and pace of a village just minutes from central Madrid." That's how the privileged few who live here describe this historic suburb, named after its developer, Gregorio Iturbe, but also known as Colonia Modernista.
This residential enclave was built between 1890 - 1906 as part of the district of Salamanca. Designed on modernist principles to feature rows of decorous villas or hotelitos, it predates even the iconic bullring, Plaza de Toros de las Ventas. The masterplan was based on a repeating template, the classic two-storey brick villa, each with a prominent box bay window jutting out from the main façade.
It was one of the few colonias in Madrid to boast its own tramline direct to the city centre: the Goya-Madrid Moderno-Ventas line.
Colonia Iturbe eventually grew to around a hundred spacious two-storey villas, complete with basement, garden and terracing and equipped with all the requisite conveniences of urban life.
A green and peaceful urban village
The Linear City was Soria's utopian vision for the city of the future, where not only every home but every neighbourhood would be cossetted by trees and greenery. In Colonia Iturbe, this vision was realised in a swathe of semi-detached villas, even today preserving their original terrace and patio or garden, where nature suddenly feels much closer.
Its village-like atmosphere is prized not only by its residents, but by any lucky visitor who stumbles on its hidden charms.
Parque María Eva Duarte de Perón's three hectares of green space is just a few minutes away, adjacent to Plaza de Manuel Becerra and occupying the site of the old Nogueras estate – also known as Quinta de los Leones or Quinta de Nogueras. A little further south lies Quinta de la Fuente del Berro, a seventeenth-century garden planted with magnificent trees and flowers. Come and breathe in the pure air and soak up the atmosphere – there's nowhere else like it.


The hotelitos today
Step back into the present we'll show you a secret: hidden among traditional apartment buildings we can still find a dozen or so of those delightful villas with their distinctive bay windows, breaking the symmetry of the façade and giving this neighborhood its very special ambiance.
Since so few remain, finding one feels like unearthing buried treasure. These homes are specially protected to preserve the features that are their contribution to Madrid's Modernist heritage: box bay windows with wrought-iron columns, resting on an exposed frame graced with neo-Mudéjar detailing, beautiful wooden window frames, generous doorways, lofty ceilings and patios with their original fountains still intact.
At The Singular Space, we specialise in seeking out exceptional properties, for clients with an eye for the extraordinary. Care to see our latest find in Colonia Iturbe? Click here.